Because of the Difference
LINCONE is unique from other financial institutions. We are not owned by shareholders; we are owned by our members. This difference is integral to what we are; it's what separates us from other financial institutions, and its what makes us a better option for you and your family. When you open an account, you will notice the LINCONE difference. This means that our efforts are firmly focused on serving your needs. We strongly believe the strength of the credit union is our members. So whatever your financial needs, we have the resources and passion to put you in control of your finances.
Contact us today. We will be happy to open your accounts and share the benefits of membership!
402.441.3555 or info@linconefcu.org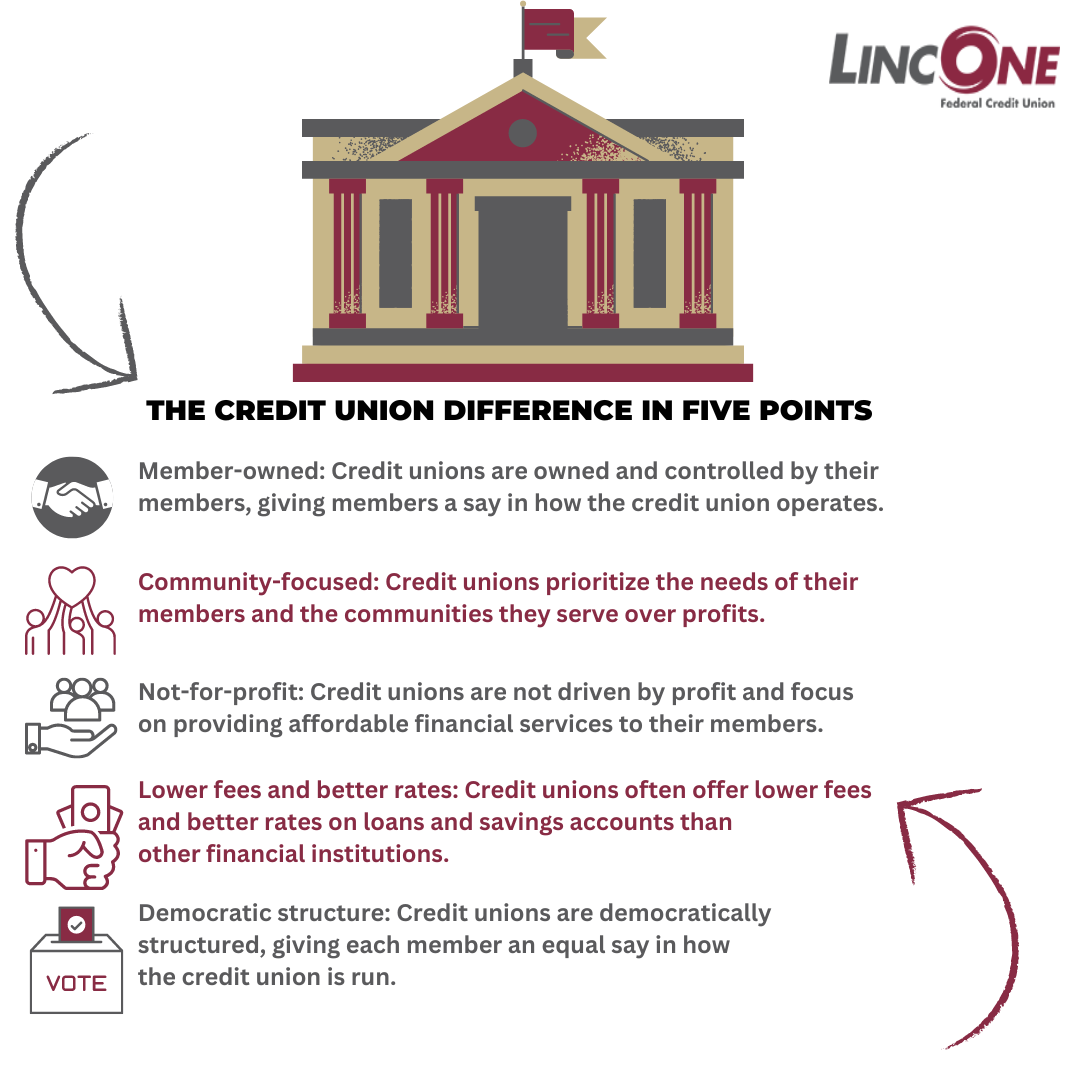 Go to main navigation